Black Friday event on now!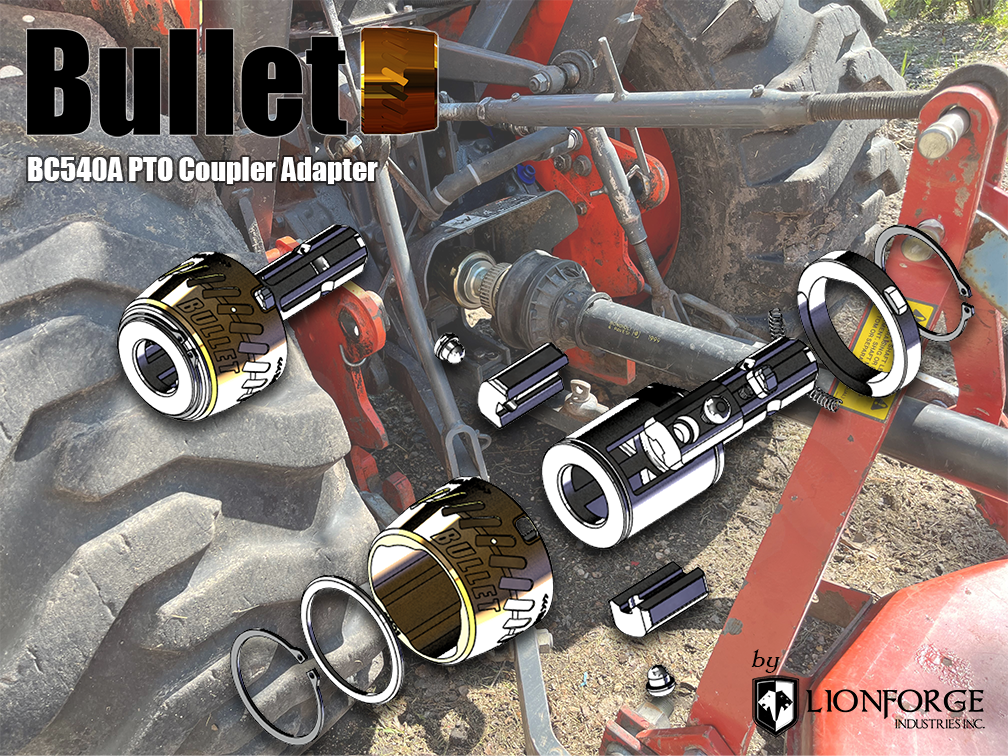 Bullet PTO Coupler Adapter
Are you tired of not being able to use both hands because you're having too hold a coupler open while trying to connect your driveline?
Are you tired of wrestling with the weight of your pto shaft while trying to align the splines to make your connection?
How can we help bring your imagination to reality?
Have a look at our Services page and Contact us!

Design Gallery