Modular Implement Receiver System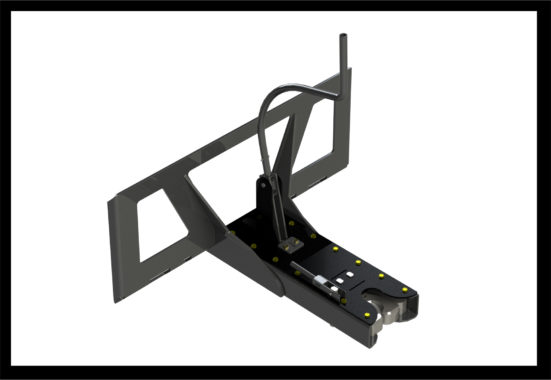 Details
New
Features & Specs
Files
Gallery
Simplement Model SSM is our skid steer quick attach compatible version receiver for our modular implement system.  We wanted to bring you even more flexibility with your implements! 
Model SSM offers you the ability to utilize some of the implements you would normally use on the back of your equipment by allowing you to mount them on the front, helping you utilize your tooling in an even more versatile combination to get the job done.
Keep checking back for new accessories and updates on this product!

Simplement Model SSM Specifications
Pricing:
List Price (CAD)
$2,300.00*
Model
SSM
Part Number
70001
Connection Method
Skid Steer Quick Attach
Unit Weight (Approx.)
220 lbs (approx.)
Max Tongue Weight
1000lbs
Max Towing Capacity
4000lbs
Tractor HP
Up to 50hp
Max Implement Width Allowing Full Rotation
May be limited only by the distance from the center of the jaws to the closest obstruction on the front of the tractor. Do not exceed max tongue weight capacity.
Index Lock Pin Engagement
Automatic & Manual Override
Jaw Control
Manual Handle with Safety Catch and Release Lever
Jaw Adjustment
Self Adjusting
*Do not exceed your tractor OEM loader capacity rating*
*All prices in Canadian dollars. For sales inquiries outside Canada, please contact sales at [email protected] for pricing and availability.

This slideshow requires JavaScript.
---